All of our raw Thai silk shawls are 100% hand loomed and hand dyed. The process to make each shawl is a time consuming process that can only be done by professional silk weavers who have many years of experience. Thai silk is a great product that is not only extremely durable but serves many fashionable functions such as a table runner, pillow cover, clothing and of course our favorite use here at Shawls by Barrett Imports is wearing it as a shawl or scarf.

Raw Thai Silk - Hand dyed & Hand loomed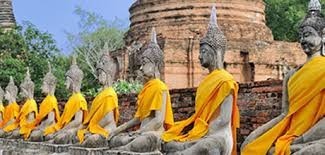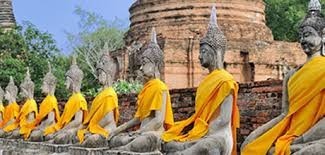 Red/Charcoal
$32.00
64 x 12"

Gold/Denim
$32.00
64 x 12"

Aqua / Bright
$32.00
64 x 12"

Baby Blue / White
$32.00
64 x 12"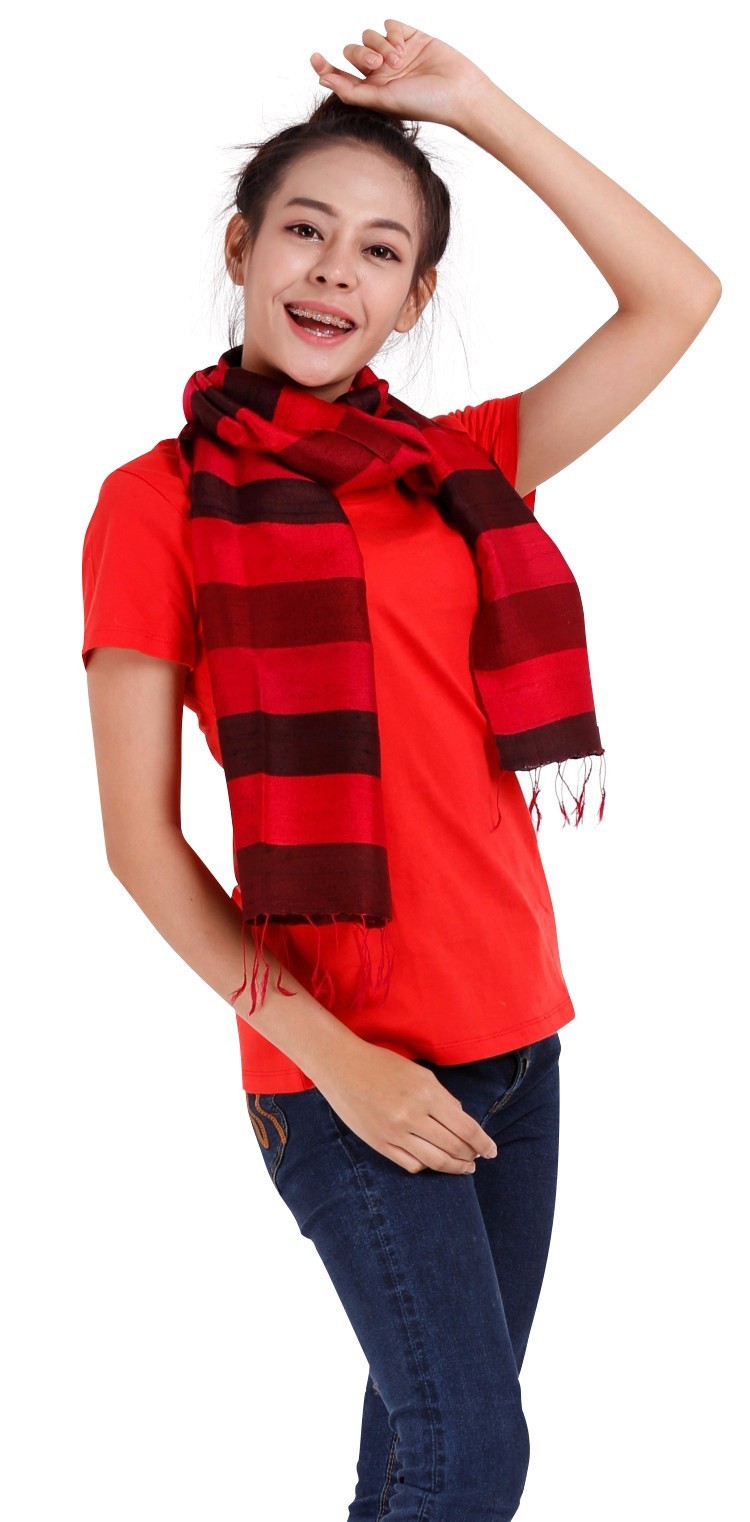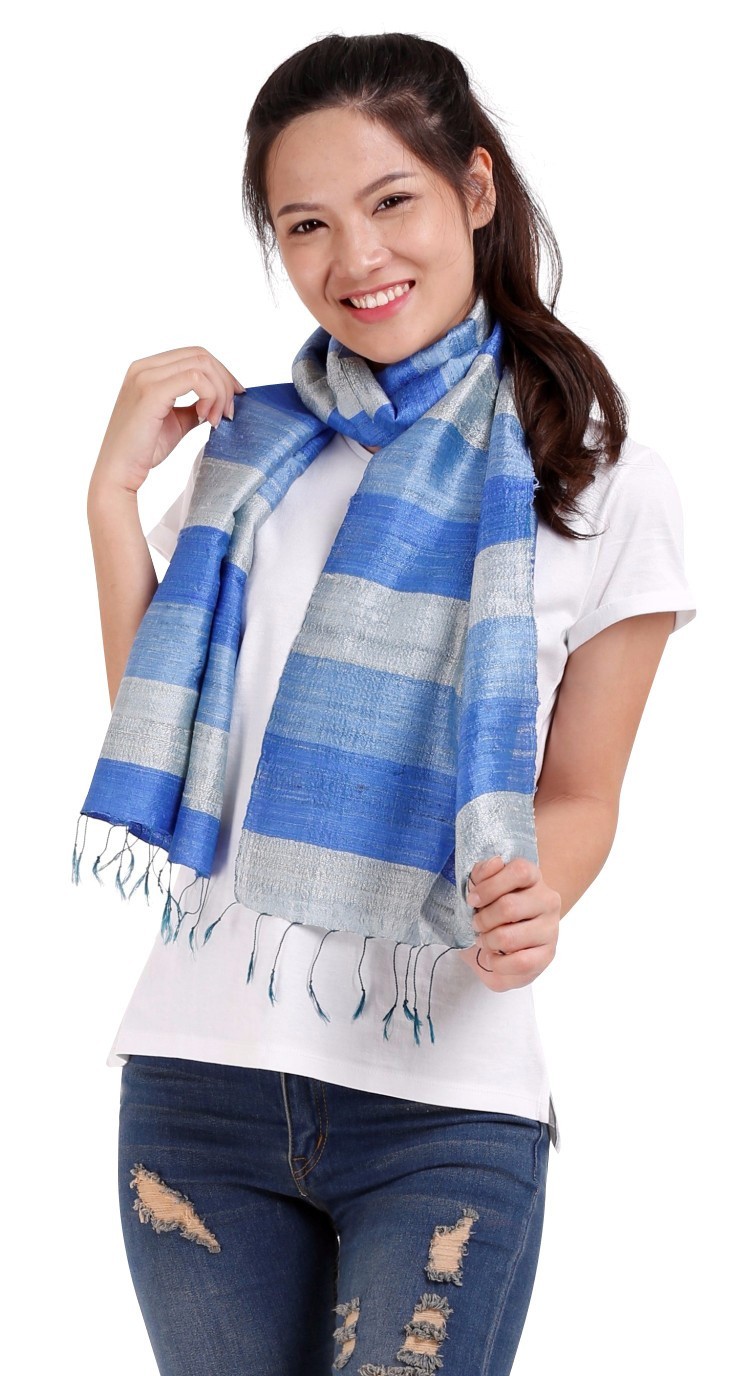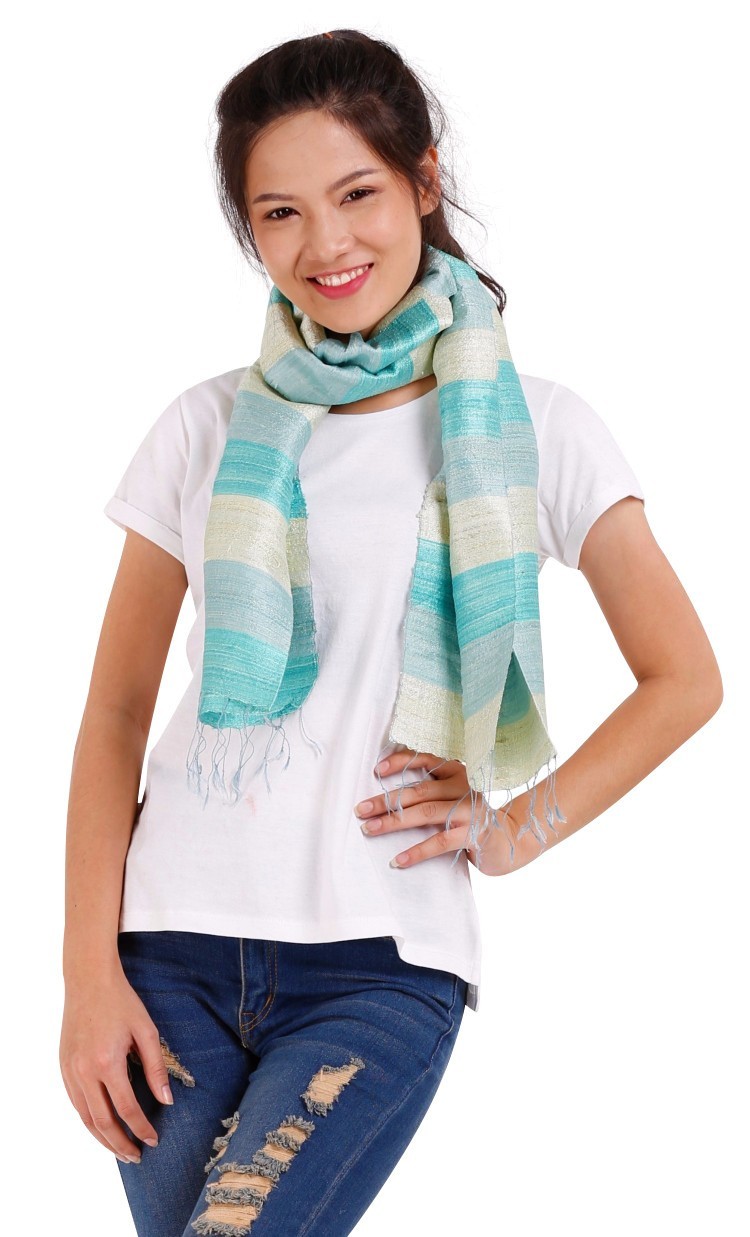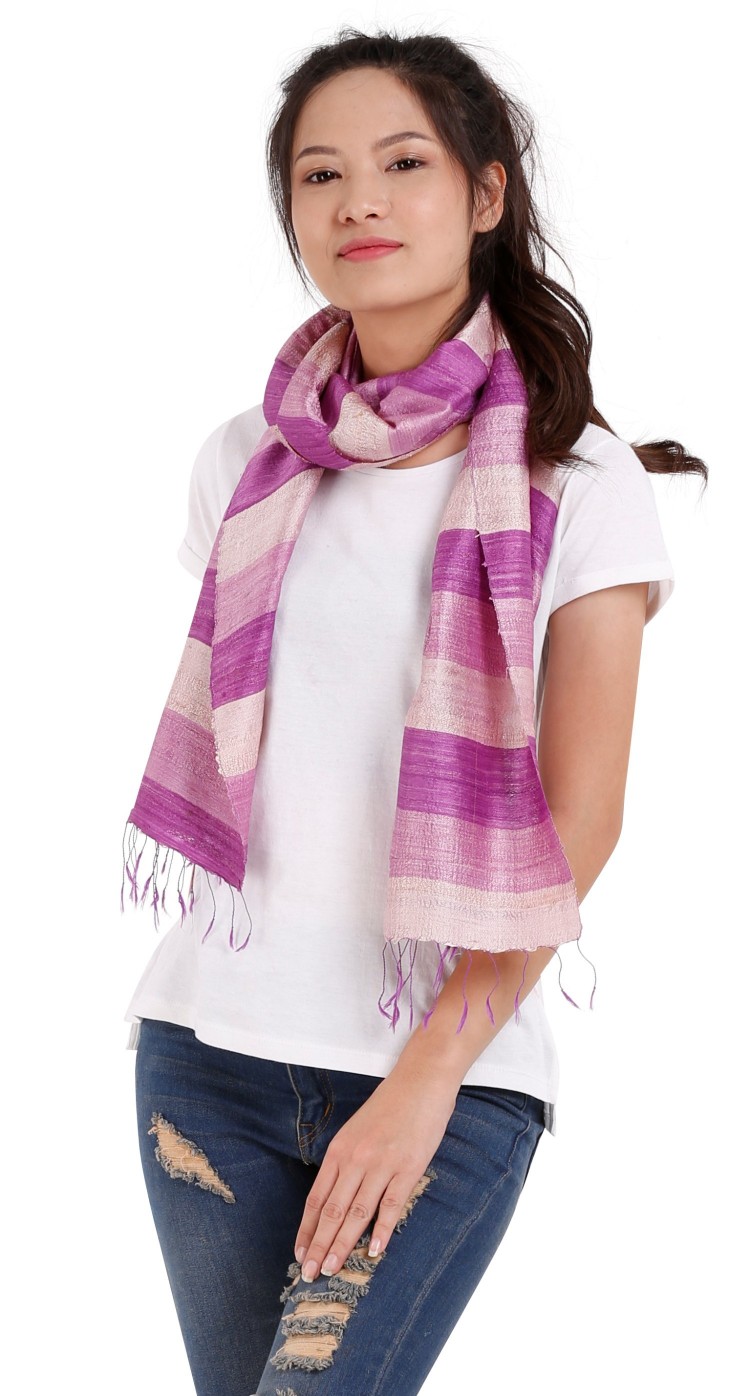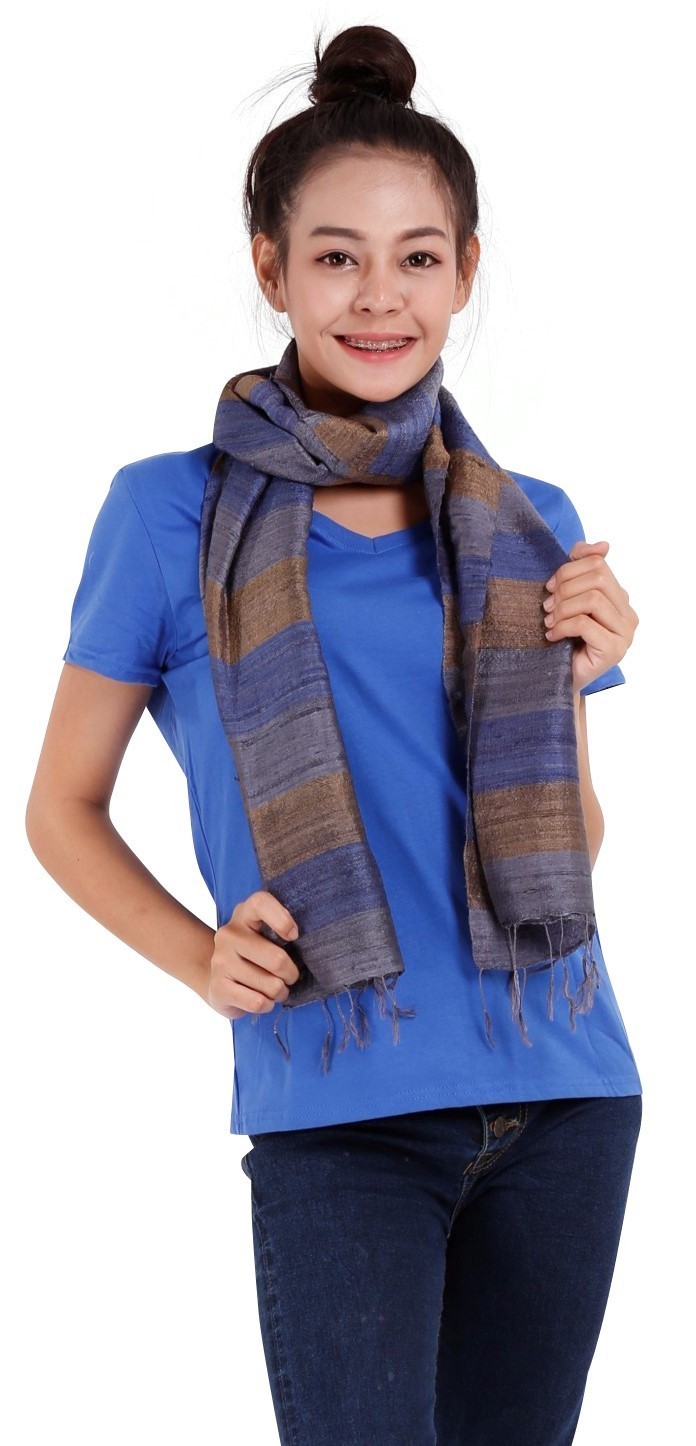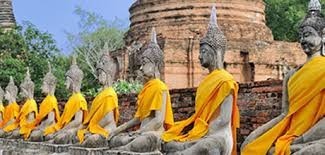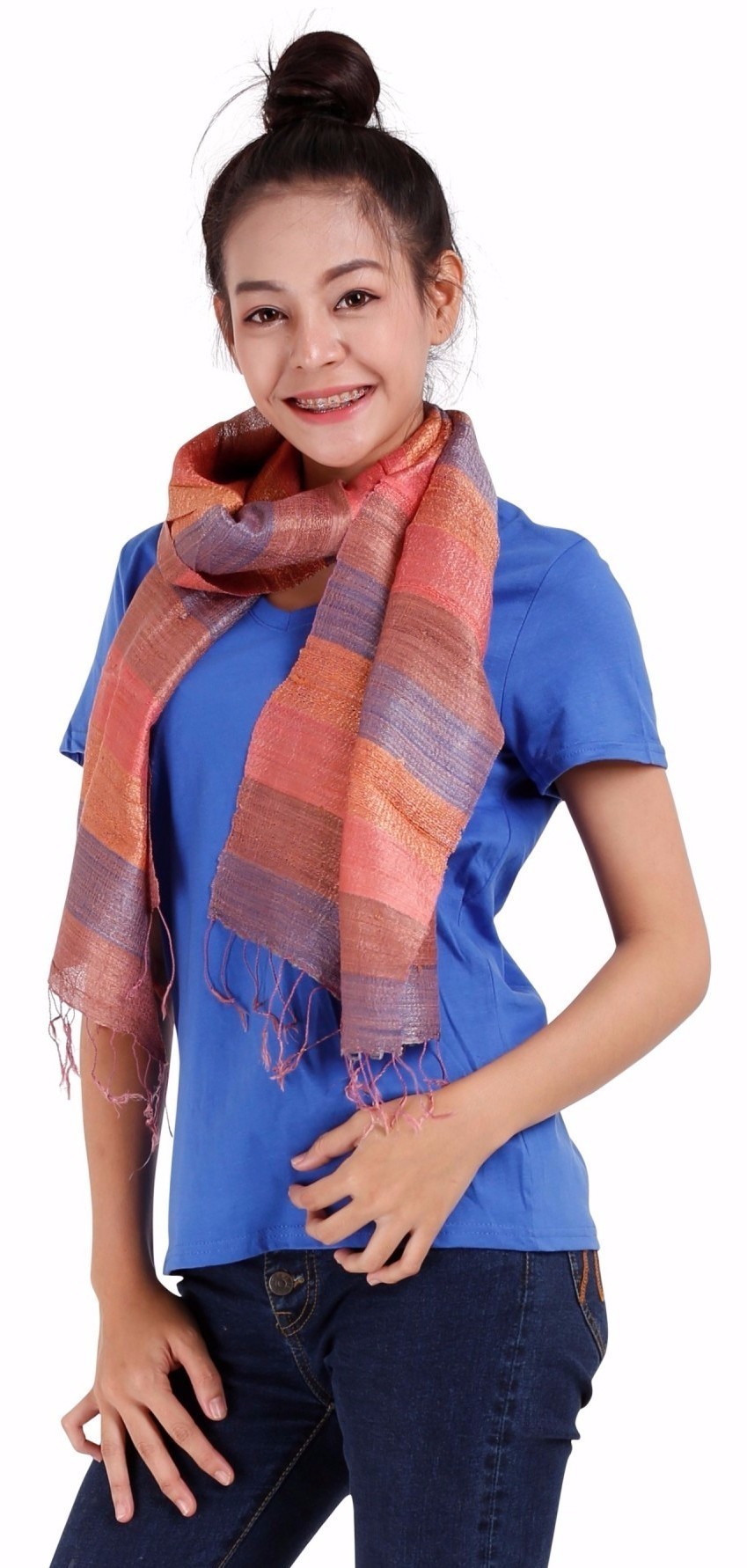 Rustic / Denim
$32.00
64 x 12"

Violet / Cream
$32.00
64 x 12"

Travel the world to find quality products...